Recasting Your Workplace For Resilience
How to lead sustainable transformation that is human-driven and enabled 

by tech
Drawing on the psychology of change, design thinking and agile culture, this webinar for business leaders, gives you a simple framework to reappraise your priorities, culture, and ways of working, so they are fit for purpose for these turbulent times. Don't miss the opportunity to rebound out of this period stronger and with greater resilience.
'No problem can be solved from the same level of consciousness that created it' — 

Einstein
Shock events, like COVID-19, give us both

 

– as individuals and organisations – an opportunity to pause, reflect and reset 
This participatory session engages delegates to share insights through collaborative learning. Actionable insights and ideas to inform your new strategy playbook are generated through real-time research, breakout groups, and playback sessions. Results will be revealed instantly in the session using social technology.
Participants will leave with an inventory of lessons learned from the pandemic and a simple three-step approach to building a resilient workplace and agile culture. We also provide a series of post-workshop resources as part of a rapid learning pathway.
Webinar partners
We launched this interactive webinar with Digital Leaders Virtual in June 2020 and have also delivered it as part of an Executive Leadership Partnership with the University of Southampton. We have adapted it for local government CXOs, CTOs, CDOs and CIOs for Penna and will be delivering it to non-profits leaders at #ACEVOFEST in November 2020. 
Details / logistics
This session can be tailored to your sector or organisation. It can run for 45 mins or up to 2 hours or more for an even more interactive session.
What you will learn in this dynamic webinar
A flexible framework for effective transformation that helps you build resilience by understanding:
How people respond to change
How to support people through change
How to gain commitment to change and build momentum inside your organisation
We will also show you:
How to conduct an integrated 360° appraisal of your organisation using systems thinking
How to create an emergent strategy relevant for any shock event
Confidently cross the liminal space between what has been to what will be.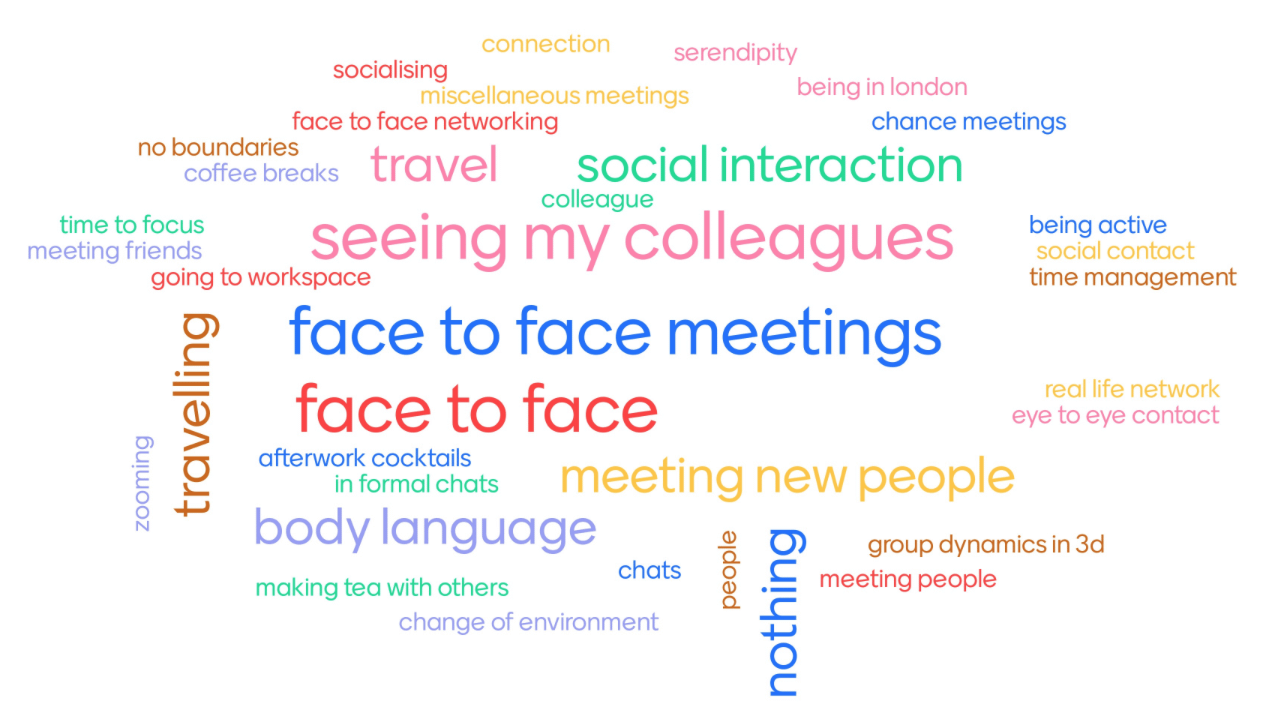 Ann is an award-winning brand strategist and digital leader who has worked across continents and sectors. Ann has helped modernise and futureproof organisations including MEC (now Wavemaker), Hays, the DEC, and the Prince's Trust. She uses design thinking and a range of creative techniques to tap into collective intelligence driving innovation and continuous improvement.
A Corporate Psychologist, Debi's passion is to unleash and facilitate individual and organisational flourishing by supporting positive impacts on people, planet and profits. She is highly skilled at shifting mindsets and catalysing  disruption proof strategies. Debi has shaped employee engagement and customer cultures with a wide spectrum of clients including IBM, Virgin, and Goodwood Estates.
"Great event Debi Garrod and Ann Longley!
Refreshing to see an agile event (light on slides, heavy on empathy and participation) … a design thinking approach is going to be so important for organisations to redesign how their workforce comes together wherever they may be sitting."
"An awesome session – thank you!"
"Great session Debi Garrod Ann Longley! Inspired me to take a lead and go forward with an idea from a key worker friend and suggest we offer up extra parking at my work to help community NHS staff park closer to their office when collecting PPE, other kit and when they need to go into their office. Approved!!
Thanks for reminding me we can all change our workplaces -even little things matter" 
"Loved the session!… Myself and my 2 colleagues were all on the session & all said how useful it was. I've also signed up for the follow-up materials you referenced."
"I thought you were both marvellous and one of the most interesting and dynamic sessions I've done for a while. Thank you!"

" A fantastic session, very interactive and informative!!! :-)"
"Really enjoyed Recasting your Workplace for Pandemic Resilience. Resilient leaders bounce forward. Listening is so important, people have a need to be heard & want to have managers who are trained. Avoid cognitive dissonance."
Take this session, engage and make real, positive change in your workplace.
Use the contact form below, or schedule a call (using the green help button)